Amenities at
Westside Dental Centre
Our dental clinic aims to make your experience as convenient and comfortable as we can by providing amenities such as:
Multiple Appointment Bookings for Families
Convenient Location & Hours
Free On-Site Parking
Reception Area Coffee Maker, Water Station & Magazines
Accessible by Public Transit
Wheelchair Accessible
Comfortable Seating & Entertainment
Same-Day & Emergency Appointments
Quick Check-up Appointments
Short Wait Times
Direct Billing to Insurance Companies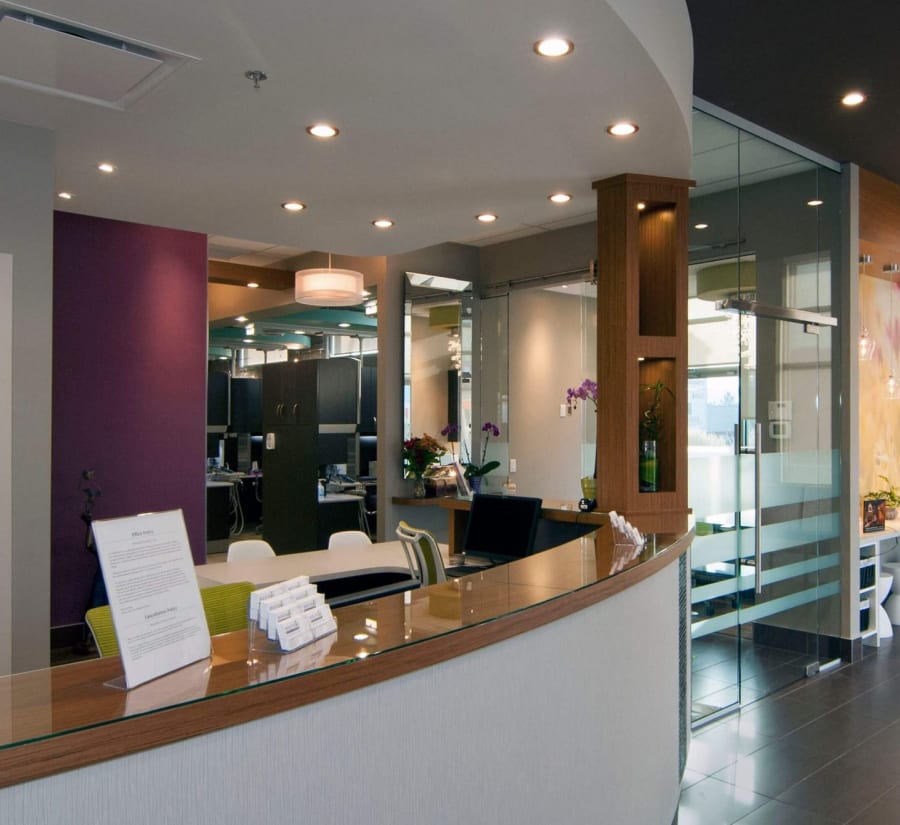 Our Dental Services
We provide Kelowna & surrounding communities with reconstructive and preventative dental services. By prioritizing the use of high quality materials and techniques, we aim to provide the best possible dental care while maintaining superior oral hygiene and aesthetics.
We are proud to provide a full range of dental services for the whole family, including preventive, restorative, cosmetic, and children's services designed to help patients of all ages achieve optimal oral health. 
Dental Professionals in Westbank 
At Westside Dental Centre, we place a great deal of value on selecting the most qualified team of dental experts possible to treat our patients.
We are committed to providing cutting-edge dentistry in the Okanagan for all of our patients while maintaining a high quality of care. Our team of dental professionals is excited to help patients obtain their ideal smiles. We aim to keep the environment friendly, warm, and inviting to provide the best dental experience possible.