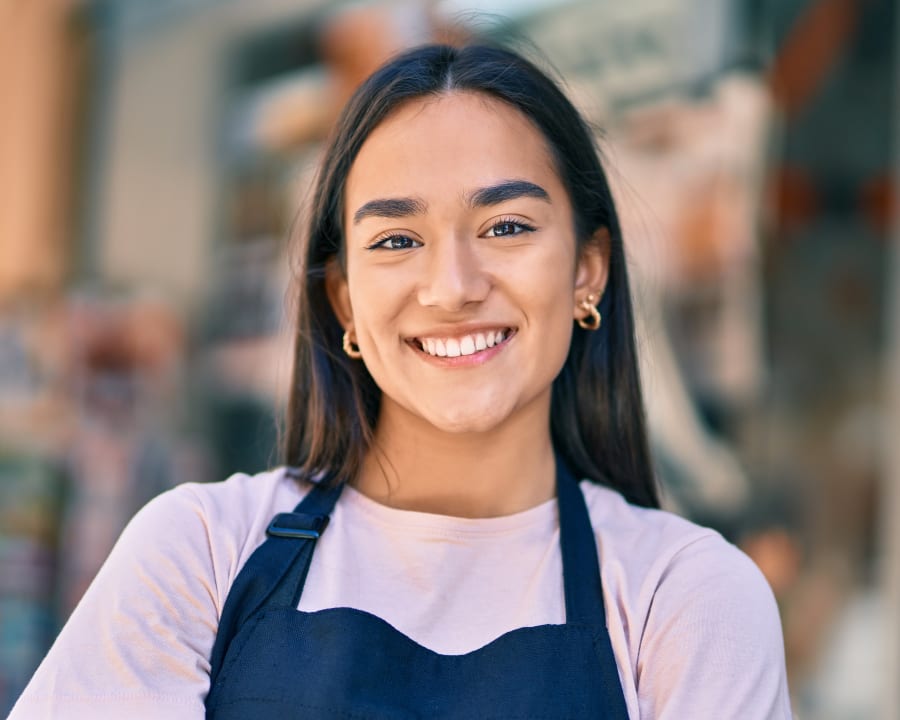 The Use of Surgical Procedures to Preserve Your Oral Health
Oral surgery involves various procedures that are designed to treat diseases, injuries and defects of the hard and soft tissues of the face, mouth, teeth and jaws.
At Westside Dental Centre, we believe in a less-is-more strategy and always strive use the least invasive treatment possible for a given dental problem. That said, in some cases, less invasive treatment options are simply not sufficient and oral surgery is required.
Oral surgery procedures offered by our Westbank dentists are designed to help resolve oral health issues ranging from problematic wisdom teeth and impacted teeth to missing teeth and bone loss.
Dental Implants
If you need to have an artificial tooth placed, you may need a dental implant to secure it. This is a small titanium screw that is surgically implanted under the gums and acts much like a natural tooth root. Dental implants can help make an artificial tooth replacement, such as a crown or bridge, look and feel like a natural tooth.
Tooth Extractions
While we would always prefer to save a natural tooth if possible, there are times when a more conservative approach may not be the best option. If a tooth has been severely damaged or decayed, your dentist will have to asses it. If keeping the damaged tooth will ultimately lead to more oral health problems, they will recommend removing it.
Bone Grafts & Sinus Lifts
During a bone graft procedure, your dentist adds bone tissue to your jaw bone, to help make it strong enough to support a dental implant. A sinus lift is a type of bone graft that involves the upper back jaw. This procedure is used to raise the upper jaw and increase the amount of bone in the sinus area.
Wisdom Tooth Removal
Wisdom teeth make up the final set of molars that erupt in the back of a typical adult's mouth. Removal of the wisdom teeth may be in the patient's best interest due to spacing issues. Your dentist may recommend removing wisdom teeth as a way to help relieve discomfort and preserve your oral health.
Frenectomy
A frenectomy procedure is performed in order to eliminate the frenum which is a small piece of tissue that connects your cheeks, tongue or lips to your gum area. Our dentists perform frenectomies for infants, children and adults when the frenum is restricting function, causing the patient to be tongue-tied, lip-tied or cheek-tied.