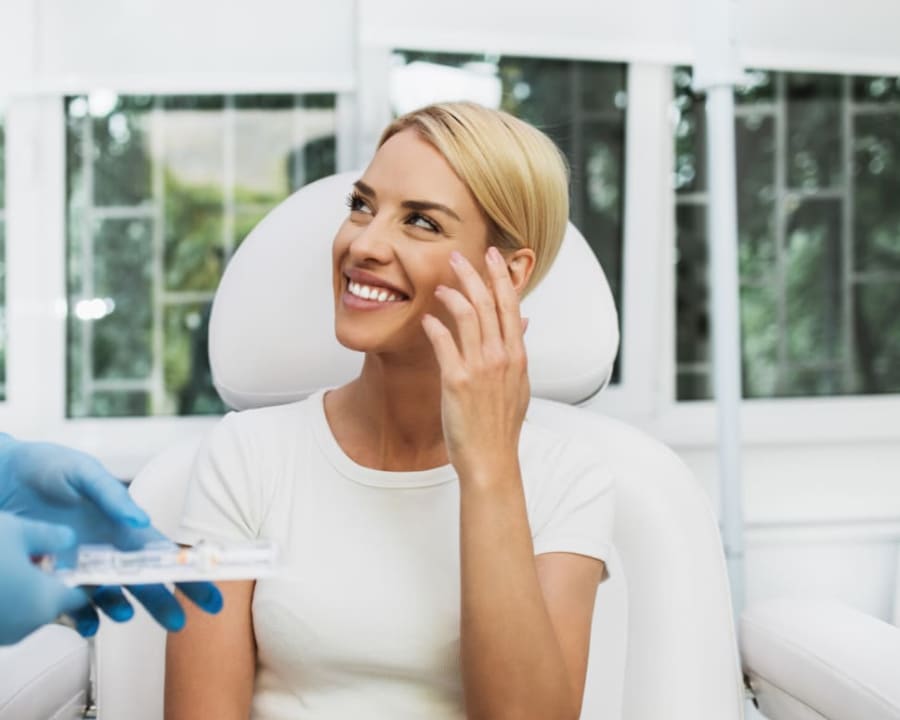 What is Botox?
Botox is a widely recognized brand of neuromodulating agents that contain Botulinum Toxin, a purified protein that has both therapeutic and cosmetic applications. This type of injectable treatment is now commonly referred to as Botox.
Injections containing Botulinum Toxin (such as Botox), can be part of your dental treatment plan to help treat several therapeutic conditions.
When injected into the facial muscles, Botox releases neurotoxins. These substances can interrupt the signals from the nerves to the muscles, preventing the muscles from contracting, which ultimately helps them relax.
Interested in Botox treatment? Get in touch.
Our team would be happy to discuss how Botox treatments could be incorporated into your dental treatment plan. To learn more please contact us to schedule a consultation.
Muscle-Generated & Functional Dental Conditions
Botox may be used as part of your dental care plan to treat the following muscle-generated and functional dental conditions:
Bruxism
Clenching
TMJ/TMD
Masseter hypertrophy
Excessive salivary flow